Limitless-About Limitless Journey Static Banner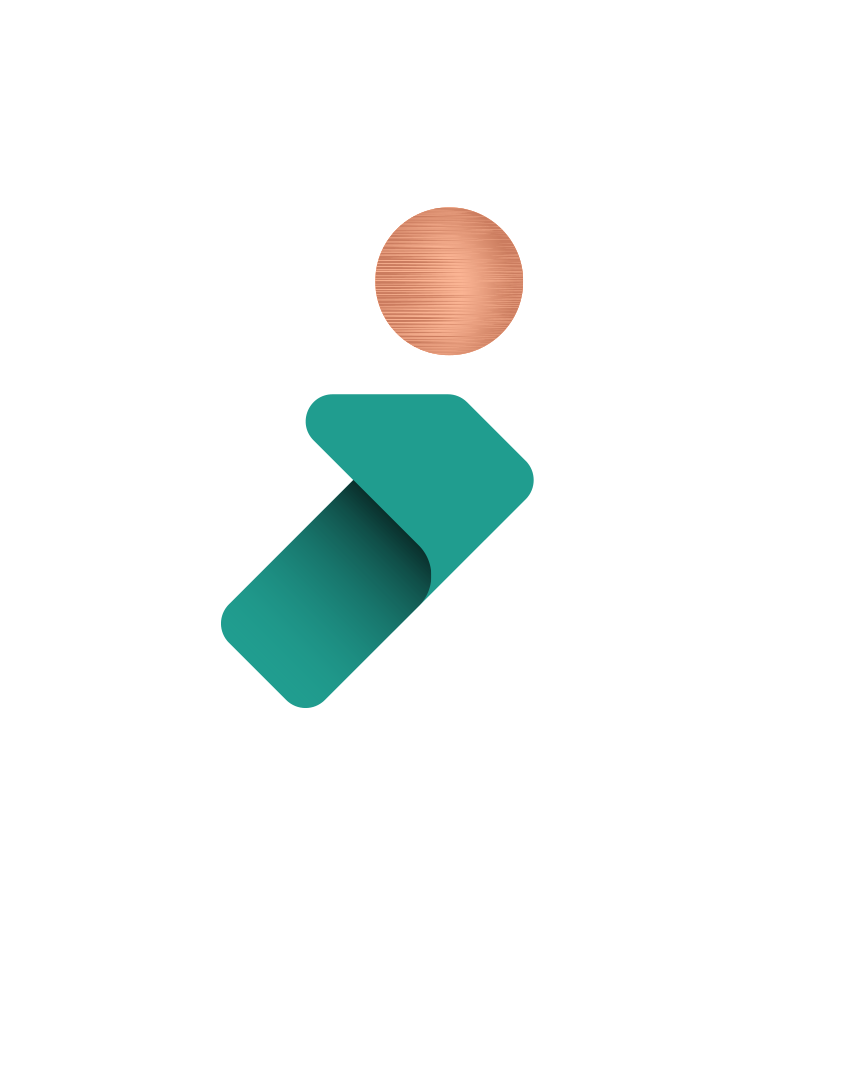 Your potential
and our ambition
have one thing in
common. They're
both…limitless.
Limitless - About Limitless Journey Divided Body Content
Dreams should be believed in.
Dreams should be realised.
Dreams should be limitless.
Endless endeavor and rigorous innovation are wonderful things. When allied to a philosophy that's based on putting the customer first, these wonderful things bloom in unexpected ways. We believe in unlocking the potential of every Indian, in harnessing the power of the collective and in pushing the boundaries of what's possible. We wish to engineer solutions that ensure our customers can truly believe in their dreams and that every dream is truly limitless.
Limitless - About Limitless Youtube Video Content
Harmonious, forward-thinking machinery
is our calling card. And our identity.
Limitless - Limitless Journey Quote Slider

"I can fairly claim to have lived through tumultuous times. When I was born, Man was just learning how to fly. The Air Age, which then opened, has given us much more than faster travel; it has brought about changes with bewildering swiftness - political, social, economic and technological. It was my good fortune, as I see it, to have lived through those changes, to have experienced their effects upon my life, work and thinking, and perhaps to have made my own small contribution to their development."
Shantanurao Kirloskar

"Dedication, hard work & effort are a reflection of the creation of wealth and resources. For their efficient distribution, they have to be first created"
Laxmanrao Kirloskar

"Don't worry about the future, create it"
Shantanurao Kirloskar

"Sustained growth can only be possible through self-reliance"
Chandrakant Kirloskar

"I never wanted to be an industrialist. Our goal was to start a movement to make our country a strong, industrial nation."
Shantanurao Kirloskar

"The only loyalty that's worthwhile is loyalty to values. Because whatever the philosophers and anthropologists say, some values never change - quality for instance, or intellectual rigour, dynamism, integrity, imagination or humour. How can any company, institution or country not flourish if it is loyal to these values?"
Shantanurao Kirloskar

"Economic liberalization, let's get it straight, is not an open sesame or panacea. We are going to have to work very hard to make a go of it in an extremely competitive global market. But it is the only environment in which we can seize the initiative, build strong industrial foundations and raise the standard of living of all our countrymen."
Shantanurao Kirloskar

"What we need to propagate is that wealth comes only with the application of everyone's best efforts, and that making best efforts not only produces desirable results, it is a reward in itself."
Shantanurao Kirloskar

"A good entrepreneur has to see ahead and be willing to take the necessary risks. And he has to do that despite the fact that society tends to teach you not to speculate."
Shantanurao Kirloskar

"Democracy means faith in hand, it means faith in one's ability to stand on one's own feet and prosper by one's own efforts."
Shantanurao Kirloskar

"Don't worry about the future, create it"
Shantanurao Kirloskar
Limitless - About Limitless Journey Limitless People Stories Content
The limitless
people stories
Ever so often we have the pleasure to interact with people who believe in their ability to change their world. These are their stories.
Limitless-About Limitless Journey About Board of Directors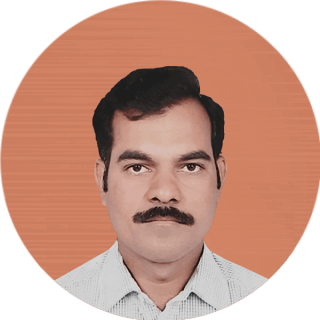 Pramod Bodade
Head Design & Development
Air Compressor and Refrigeration
Kirloskar Pneumatic
"At Kirloskar Pneumatic, the opportunities are endless. Right from the beginning, each day has been a new learning experience for me. My team members are the most talented professionals I have ever worked with. We are encouraged to bring new ideas within our individual department and to the organization as a whole. And, we are consistently recognized for our contribution not only by our immediate supervisors but also by peers and upper management on a consistent basis. This is especially true when we put extra effort to turn something raw into an extraordinary outcome. My superiors, colleagues and peers have always found me as a team player. They continue to challenge and encourage me to develop innovative products. Our efforts are qualitative result oriented, and with team effort, we have been able to launch fully in-house designed and developed Vapour Absorption Chillers i.e. "KIRLOSKAR VAC". Our values are very important to us and are alive in our daily behaviors in ways like how we work together as well as with our client. They are the foundation of how we do things, and we increasingly look at the "Purpose" in what we offer our clients. It is changing perception and bringing integrity to the industry as a whole. This is why I love and enjoy working at KPCL. The company continuously enhances performance by allowing creativity to flourish and making customer satisfaction the forefront of the business. It is rewarding to see the company's growth and I am proud to be part of it."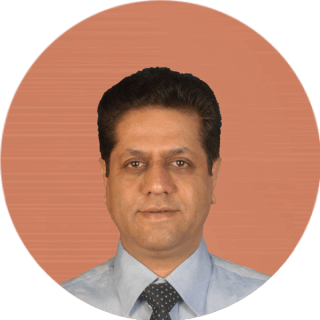 Milind Panadare
Senior General Manager
Kirloskar Oil Engines

"Having joined Kirloskar Oil Engines as a Graduate Trainee Engineer three decades back, I have witnessed the growth trajectory of the company on all fronts. I am fortunate enough to work with 4 continuous generations starting from visionary Mr. S.L. Kirloskar and be part of all the transformations of the company as we see it today. This is the organization where I was given full freedom to work, explore and implement all my ideas. Experimentation and exposure for learning and growth was never an issue. Over a period of time, necessary training was imparted by inhouse as well as external faculties for my personal development. Having established both domestic and international businesses, I have acquired many qualities that have helped me to accomplish organizational goals. The management has always shown trust and faith in me by giving numerous opportunities like working on green field projects and being a change agent. For all these years I have always had a say that was valued in the company's strategies and decision making process. Nevertheless, it was possible only due to no hierarchical culture in the company. I strongly believe in the company values namely "Excellence, Integrity, Collaboration, Empathy, Value creation and Innovative Thinking" as the way of life. I must mention the contribution of my team and their whole hearted support in my journey so far."
M.G. Nagaraj
Senior Vice President - PIP
Kirloskar Ferrous Industries

"Recalling the memory lane, I cherish the day of 1993 when I joined Kirloskar Ferrous as a Graduate Apprentice Trainee. Soon after my Bachelor's degree in Metallurgical Engineering from Karnataka Regional Engineering College, Surathkal; getting a suitable placement in my home state was a matter of happiness and pride for me to serve. I feel very proud to be one of the senior employees of the KFIL family. The company provides an opportunity to work in diverse functions irrespective of the qualification. The core values and principles of the company are inculcated and have helped to bring a strong team foundation and even stronger organisational culture. My career has progressed with the growth of the company simultaneously. The immense Knowledge Transfer across the different streams of the PIP-Production, Marketing & Overall operations of PIP has benefitted a lot. Presently, I am the SBU Head of our Pig Iron Division. We are the largest manufacturer of foundry grade pig iron in India. Our product customer satisfaction ratings are high as compared to our competitors. The ability to build long-term and sustainable relationship with stakeholders has been the key to success in our business. I am really grateful to work in a place which makes us grow to greater heights. I eagerly look forward for the upcoming new projects of Coke Oven & Power Plant Phase-II, Spun Pipes & Alloy steel plant to become part of the one-billion-dollar organization by 2030".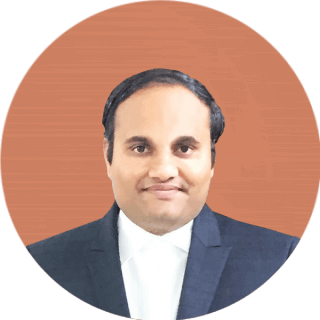 Sandeep Nichal
Head - Engineering
Kirloskar Chillers
"If you do what you enjoy, you are bound to excel" succinctly defines my success story at Kirloskar Chillers. The Company has always considered my acumen & interests, whether it was while assigning tasks when I was a trainee engineer or today, when asking me to lead growth project initiatives as a DGM. My real learning and development curve started 15 years ago when I joined Kirloskar Chillers. My deep interest in core technical field excited me then to join this Engineering Conglomerate and my experience has truly exceeded all my expectations. My job role provided me exposure to the complete life cycle of Product Development which honed my design skills. Most importantly, I consider myself lucky to always get opportunities to work on the latest technologies throughout my tenure. Even today, my growth path is thoroughly discussed with my seniors, which helps me to push my own boundaries and achieve greater feats! The work culture at Kirloskar Chillers makes my work day enjoyable; what more can one ask for? I am truly proud to be a part of a Company which is a unique OEM in India in many ways in the field of HVAC&R."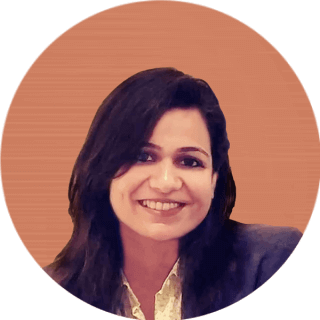 Priyanka Bapat
Sales Manager
Kirloskar Chillers
"I joined Kirloskar Chillers as a trainee engineer on completing my Engineering degree in 2008. The 13 years I have spent with KCPL since then have been a wonderful and enriching experience. I spent the first 2 years in the Engineering Department and was then offered an opportunity to work in Sales. Coming to a 'customer-facing' function gave me valuable exposure to the exciting chiller market, and provided opportunities for me to learn and grow. The guidance, encouragement and motivation that I received during my tenure helped me excel at my job, and enabled me to go on to lead the Pune Sales office. The best part of working with Kirloskar Chillers is its team culture, problem-solving and customer-centric approach."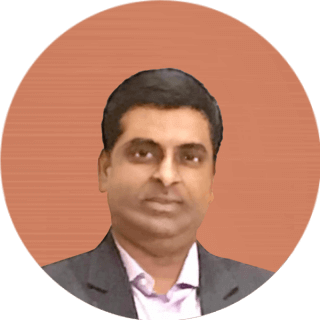 C. Ramesh
Senior Vice President, Foundry
Kirloskar Ferrous Industries
"Presently, I am working as SBU Head of our Foundry Division and am responsible for the overall casting business. Soon after my Bachelor's degree in Mechanical Engineering from Mysore University, I had a brief stint at NMDC, later I joined Kirloskar Ferrous Industries in 1994 as a Graduate Engineer Trainee.
My career at KFIL started in the Foundry division and over a period of past 27 years, I moved across various functions in the Foundry and acquired knowledge, expertise and contributed in the areas of projects, production, PPC, Systems, Technical Assistant to MD, Materials, Foundry operations, Sales and marketing, machining and then currently heading Casting Business as a SBU Head.
Over a period of time we worked and improved on our systems, processes, technology and competency of people and could meet global standards of product quality. Today, I'm proud to communicate that we are the first foundry in India to meet Euro VI norms Blocks and Heads and are also recognised as the best foundry in India by our domestic and global OEM's. I feel proud to be part of this transformation journey at KFIL and be a member of senior management in our KFIL family.
I am really grateful to work in a place where we have lots of challenging jobs, opportunities and a highly conducive work atmosphere with a family environment. It helps us to grow and to make KFIL a great place to work to reach greater heights. I look forward to the upcoming dream projects of Aluminium Foundry, Line-IV and Machine shop expansion to become a reality in the journey of our one-billion-dollar organization by 2030."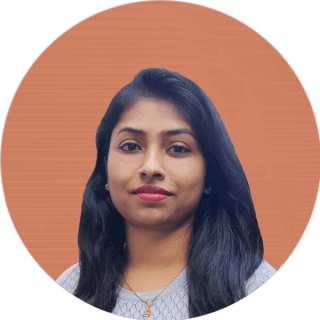 Soumya Kodad
Assistant Manager
Human Resources - Corporate Division
Kirloskar Pneumatic
"Excellence happens not by accident. It is a process. - Abdul Kalam
Being associated with Kirloskar Pneumatic for more than 3 years has led to an exceptional learning journey and career growth. In the short span of my work tenure, it's surprising to imagine the kind of exposure I've experienced early in my career, leading to self-development. To name a few - I received a challenging role to lead the Talent Acquisition, moved to another role sometime later to handle multiple organizational development projects, one of them being multiple employee engagement initiatives in coordination with HR colleagues across the Kirloskar Group.
As rightly said by Mr. Abdul Kalam, you have to dream before your dreams can come true. Whole heartedly I feel happy to say that yes, all that I looked for has come true in many facets. I joined KPCL right after my post-graduation from KIAMS (Kirloskar Institute of Advanced Management Studies), and am glad to find this platform with immense opportunities, support and guidance. I can categorically say that it's been full of learning experiences.
KPCL provides a whole bunch of opportunities to anyone in the organization especially for those who have the drive for it. The most important thing that I would appreciate is the learning that comes with these opportunities that fuelled my learning appetite."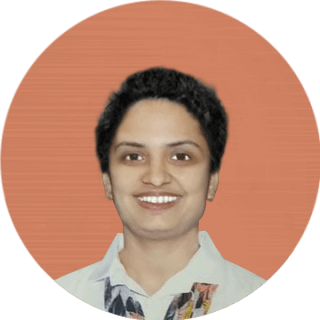 Revathi Despandhe
Senior Officer
Secretarial & Legal - Corporate Division
Kirloskar Pneumatic
"I am proud to work for a Company which gave me a chance to become a part of a legacy called "Kirloskars". I started working with the Secretarial and Legal team a few years back. Although working in this field having compliance deadlines can always be tough and stressful, everyday teaches you to learn newer aspects of planning and self-discipline. The support and encouragement which I receive from the Seniors and the Team as a whole is helping me to evolve from being an introverted person to an outgoing personality. I feel really motivated when a new assignment is announced. The feeling is that of a new opportunity knocking at the door and of excitement that I am going to learn about some new facet of my function.
"The only thing that is constant is Change". So have we, as a company, started walking on a new Journey of change - be it the values, communication, training, virtual meetings and so on. It feels really great to witness and be a part of the transformation. An exciting way ahead to leave my comfort zone and walk on the path of progress!
Lastly, not to forget the care and safety that the Company provided, especially during COVID-19 times, guiding us, helping us and making us feel secure as a family member when the world was struggling to survive. It is indeed a privilege to work for the "Kirloskars" and I will always be grateful for the opportunity.
I am sure I will reach greater heights as a professional in the secretarial field and will be a better person too."