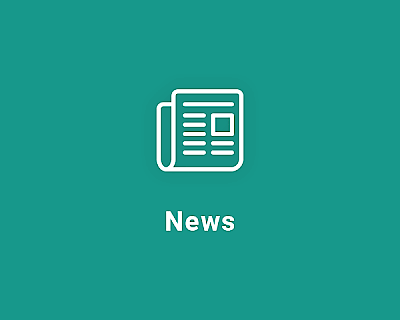 Kirloskar Oil Engines
Link:https://www.power-technology.com/contractors/gensets/kirloskar/
Kirloskar Group, founded in 1888, is a multi-product, multi-location engineering conglomerate. The company is a leader in the Indian power generation, construction, material handling and agriculture sectors.
With annual sales exceeding $1.6bn, more than 225,000 engines and rapidly growing international markets, Kirloskar is India's largest manufacturer of air-cooled and liquid-cooled diesel engines, covering a power range of 3hp to 11,000hp.
Diesel engines for power generation
Kirloskar engines power 100 different applications in nine distinct segments, including agriculture, power generation, construction, material handling, earth moving, mining, offshore, fluid handling, agro industrial and defence automotive retrofits.
Kirloskar has a vision to become a multinational business by powering vital industries with reliable engines and a second-to-none after-sales service.
e-Packs for stand-by and prime power for generating set OEMS
ePack is a sub assembly of engines complete with cooling packages and alternators that are close-coupled and resting on a common base-frame through anti-vibration mountings.
Kirloskar has a more than 40% share of the Indian power generation segment, ahead of other companies such as Perkins, Cummins, Iveco, and Caterpillar.
Open and silent-set generators
Kirloskar Green is a leading supplier of gensets, with more 50,000 manufactured annually.
The Kirloskar Green brand is currently available from 10kVA to 625kVA in both 50Hz and 60Hz, with future plans to cover up to 1000kVA. Kirloskar Green generating sets are designed for tough conditions and ensure a reliable source of power.
The generators come in open or silent sets with weather and sound proof enclosures, as well as options for manual or auto mains failure functions.
Kirloskar has been chosen by global telecom OEMs and cellular service providers.
A national fleet of more than 45,000 Kirloskar Green Gensets ensures India's cellular network is continuously maintained. Providers such as MTN, Airtel, Hutch, Alcatel, Idea Cellular, BPL, Essar and ESCOTEL use Kirloskar products.
Air-cooled diesel engines
Kirloskar has a range of emission-compliant, HA Series air-cooled diesel engines that are produced to meet high-precision standards and reliability, while being economical.
These are supplied in a power band of 14kW to 81kW and are used in various mining applications such as underground mining loaders (load haul dumper LHD), dump trucks, mining drill rigs / bolters, utility vehicles and personnel carriers.
Air-cooled diesel engines are popular in South Africa's mining industry, with supplies to major mining houses, including Anglo Platinum, Aquarius Platinum, Glencore Xstrata group and Impala Platinum.
Kirloskar's distributor in South Africa offers extensive spare parts backup, specialised service staff and has a workshop facility to support the product in field.
The company provides quality products at competitive prices, backed by immaculate after-sales service that meets the demands of the mining industry. This leads to reduced investment and running costs, and increased reliability, leading to reduced total cost of ownership.
HA series engines are also used for other applications, including:
De-watering pump sets
Irrigation pump sets
Hydraulic power packs
Off-highway mobile machinery
Vacuum pumps
High-pressure cleaning pumps
Construction machinery
Crushers
Screening plants
Compressors, and more
Water-cooled diesel engines
Kirloskar offers an extensive range of emission compliant water-cooled diesel engines as follows:
R series water-cooled engines from 17kW to 125kW
SL series water-cooled engines from 145kW to 240kW
DV series water-cooled engines from 290kW to 552kW
These engines are used in a wide range of applications, including generators, construction and earth moving equipment, agricultural and material handling equipment, water pumps and fire-pump packages.
They are also used in India by global OEMs such as Caterpillar (wheel loaders and backhoe loaders), Hyundai (20t excavators), Terex (backhoe loader), Case New Holand (backhoe loader and compactor), Mitsubishi (motor grader), Komatsu (excavator), Sany, Schwing Stetter (concrete pumps), Atlas Copco (compactor), Putzmeister (concrete pumps), and more.
Kirloskar's R series engines are used for mining equipment in South Africa on underground LHDs and dump trucks.
Agri pumpsets and agro-industrial engines for harsh conditions
Kirloskar manufactures an extensive range of agri pumpsets and agroindustrial engines in ranges of 3kW to 20kW. These are designed for rugged conditions and serve as a reliable prime mover.
Kirloskar factory mutual (FM)-approved and UL-listed diesel engines are used for fire pump applications.
Kirloskar Oil Engines is Asia's only FM-approved and UL-listed diesel engine supplier, meeting NFPA20 standards, which are used for fire suppression system installations to protect a wide range of properties from fire.
The company's engines are cost-effective, robust and reliable, with 19 different power ratings ranging from 45kW to 245kW, at speeds varying from 1,760RPM to 2,600RPM.